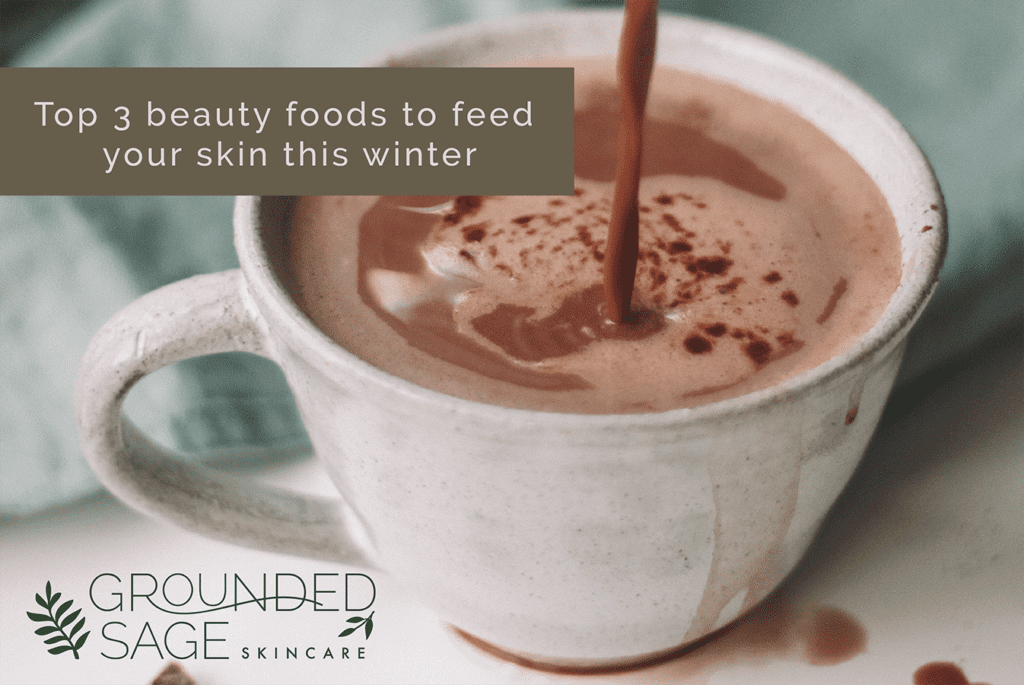 Rough, dry or "parched" is often how I hear skin being described in the winter.
Even if your skin is oily, you may be experiencing dehydrated skin thanks to dry indoor heat, whipping winds, and our body naturally switching gears into "winter restore mode" that sees a slow down in energy and cell turnover.
If you're experiencing "parched" winter skin, below you'll find seasonal suggestions for support our skin from the inside out, as well as topical ingredients to soften rough winter skin.
Here's to a nourishing, restorative winter,




The Top 3 Skin-Nourishing Foods & Skincare Ingredients To Embrace This Winter
Below you'll find 3 nourishing foods that support our skin both when we eat them and when we apply them topically. Take both approaches (skin-supporting nutrition and skin-supporting skincare) for the maximum benefits. Don't miss the bonus section for even more skin-supporting winter foods!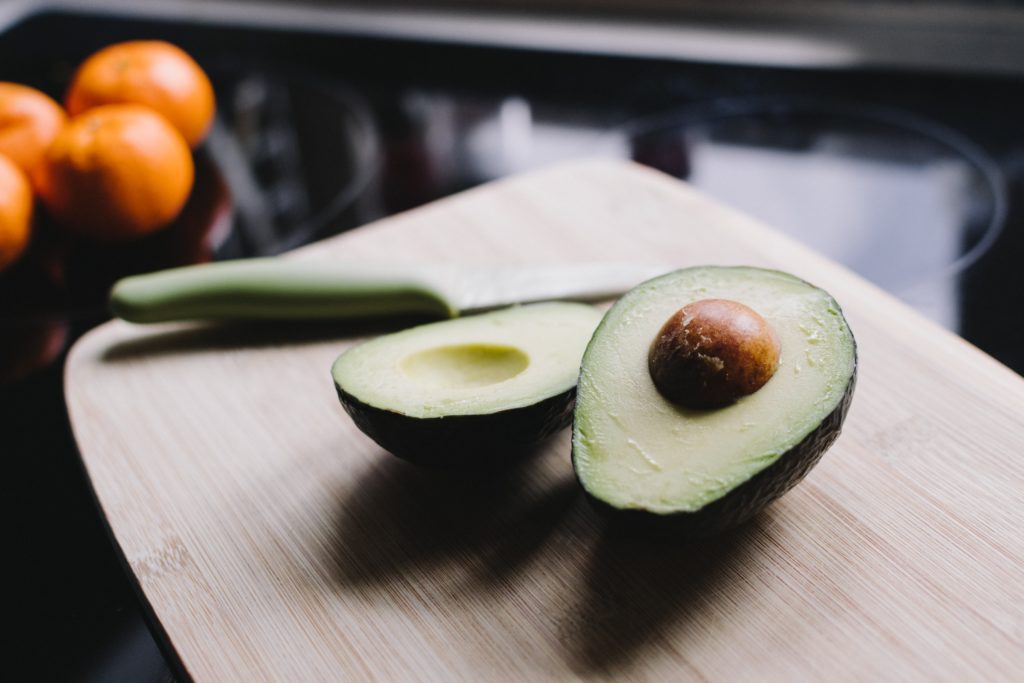 ? Avocado ? 
Beauty Benefits:
Keeps skin cells strong and hydrated
Fires up the body's natural detox processes (which helps skin stay clear)
Packed with vitamin E (a powerful antioxidant)
B vitamins help with repair and reduce redness
Internally:
Add avocado to a smoothie, spread it on toast, or whip up a batch of homemade guacamole.
For a great starter smoothie recipe, check out our comfort foods recipe book for Whisper's "Pineapple Turmeric Smoothie" recipe.
Externally: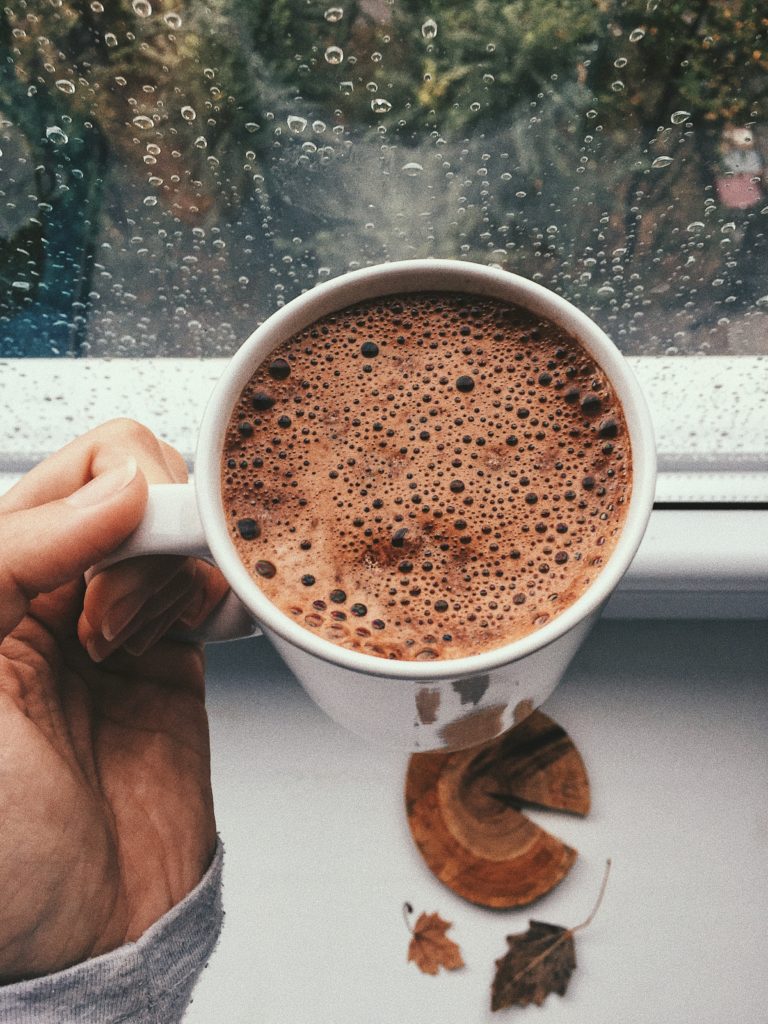 ? Cacao ?
Beauty Benefits:
A high concentration of antioxidants that protect the skin, including:

epicatechin which blocks the formation of wrinkles
catechins which turn off age-promoting cell mechanisms while  activating protective ones

Can provide some protection (from the inside out) against UV damage
Boosts skin hydration levels
Reduces redness
Internally:
Swap your hot chocolate for a hot "cacao" instead, make cacao energy bites (search pinterest for numerous recipes), or check out our comfort foods recipe book for Whispers "Double Chocolate Black Bean Cookies" recipe.
Externally:
While you moisturize hands, legs, feet with body butter
In your daily moisturizer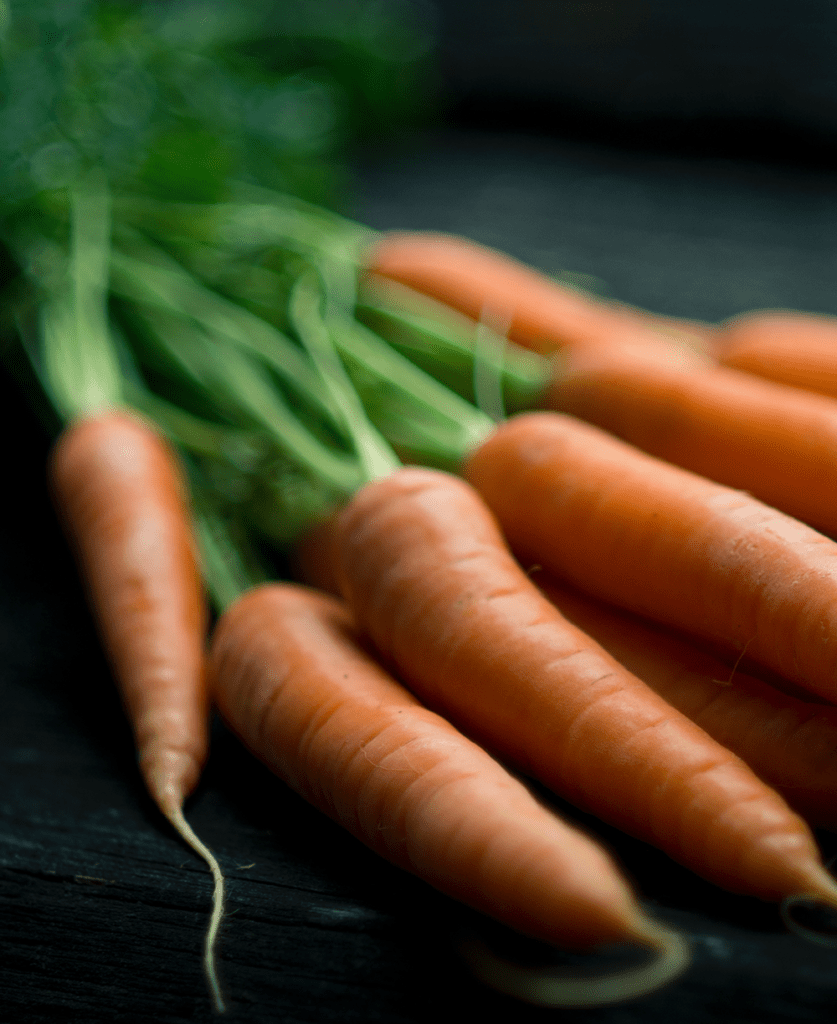 ? Carrots ?
Beauty Benefits:
Packed with beta-carotene which the body converts to vitamin A
Vitamin A supports the skin by promoting healthy cell division and regenerating collagen.
Regulates oil production
Source of biotin which is essential for healthy hair and blood sugar regulation
Internally:
Eat carrots often! Include as a side dish, work into sauces (ask me about my dairy-free cheese sauce recipe that includes carrot!), or check out our comfort foods recipe book for Lisa's "One Pot African Peanut Stew" recipe.
Externally:

? Bonus ?
Wondering what other foods to include in the winter to nourish your whole body (including your biggest organ: your skin)? No worries! I've got you covered. Here are some additional suggestions:
Bananas – get for supporting our digestion as well as building strong hair, nails, and collagen.
Beets – great for giving the lymphatic system a natural boost. Collagen-building, detoxifying, and elastin-supporting
Brussel Sprouts – Protects cells, detoxes excess estrogens, and lowers inflammation.
Ginger – reduces redness and inflammation.
Kale – Boosts cell turnover, smooths skin (thanks to vitamin A), and contains collagen-building vitamin C.
Turnip – regulates stress-related inflammation, reduces redness and damage caused by UV exposure
Walnuts – skin-strengthening, calming, and antioxidant-packed.
Grab our free mini recipe book here.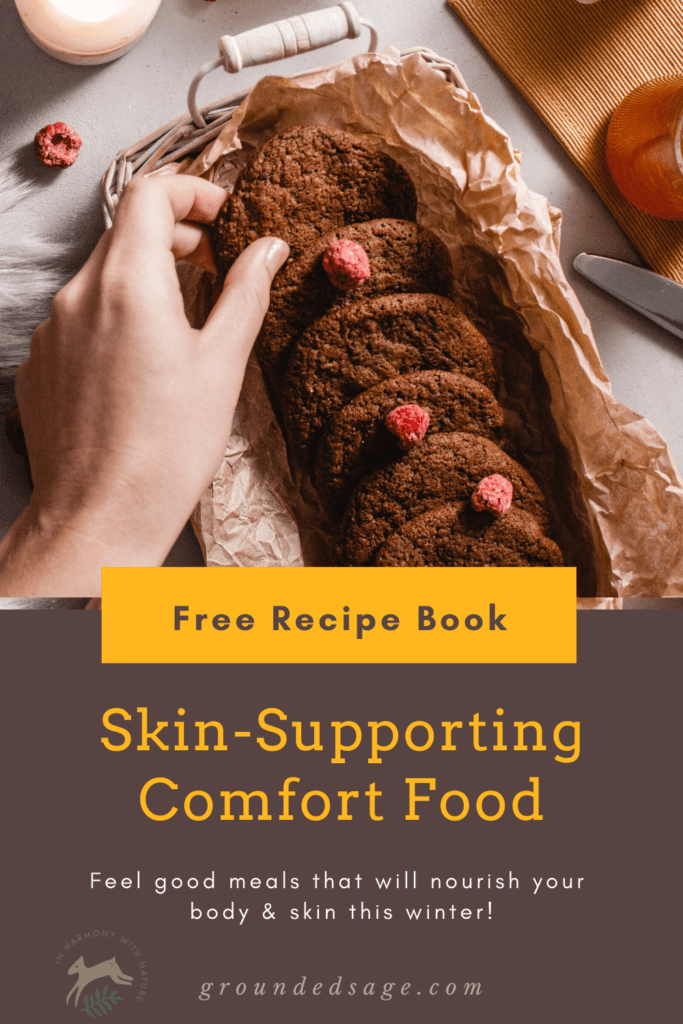 Get your copy of our mini skin-supporting comfort foods for the winter right here.

Pin for later: