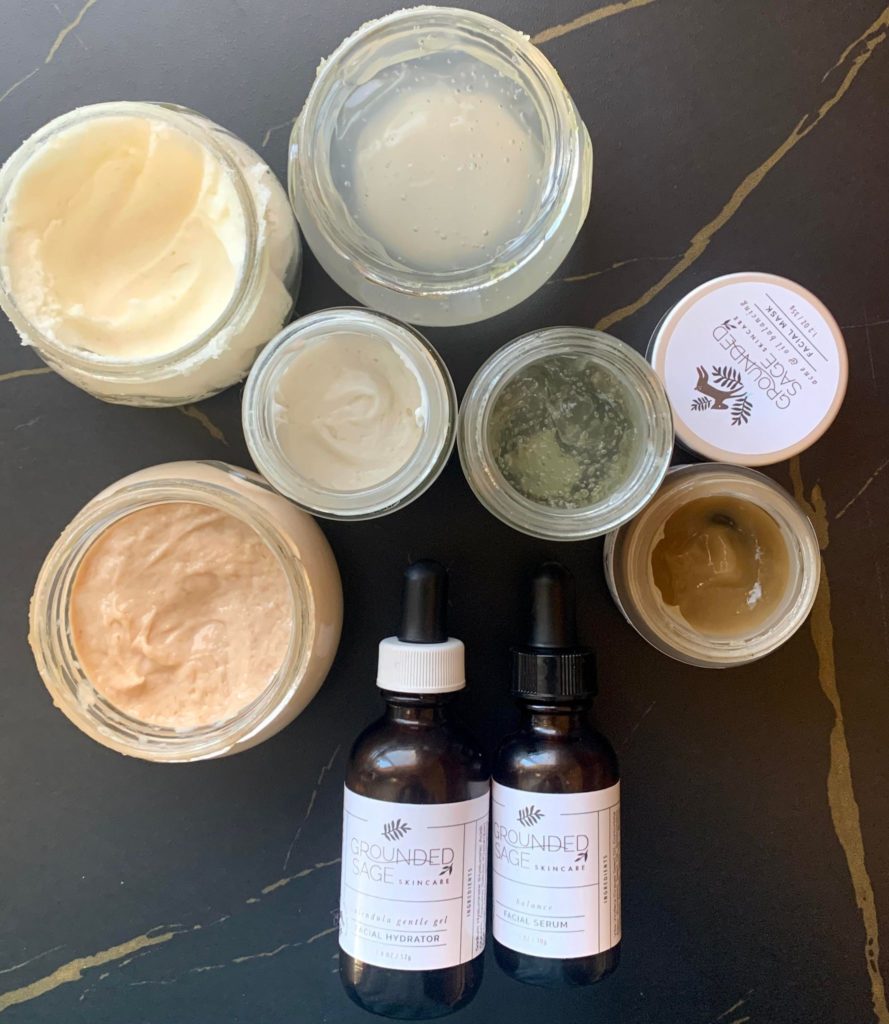 (Customer Review) Sarah L wrote to us with these kind words and photos:
Must try! Divine products my skin LOVES!

Grounded Sage became very appealing for me to support when I learned supporting their business also supports the care of rescued farmed animals at their sanctuary. As someone interested in skincare with a long history of trying various high end products and treatments I also appreciate the nurturing ingredients in GS products, and that the products are handmade in Canada.

My skin is prone to congestion, with dryness on my nose that has caused me grief for years.

I took the "floral aura" quiz on Grounded Sage's website and got the "desert marigold" outcome, and a secondary outcome as "orchid".

Desert marigold products are targeted towards balancing and calming congestion and breakouts, while orchid products are more mild for sensitive skin types.

I purchased the products recommended for my skin type and have noticed SIGNIFICANT differences within my first two months of use. I found areas of ongoing congestion purge within my first few uses while dry patches received the deep hydration I've been trying to provide with Sephora products for years (hydration without causing more congestion!). I'm so happy to have found grounded sage products- best maintenance products for my skin I've found to date!

My favourite two products for my skin are the patchouli moisturizer (has a gorgeous whipped texture and soaks in well) and the balance facial serum (I'm pretty sure this serum healed problem areas and un-stuck congestion that was trapped below my skins surface).

I should also note that the acne and oil balancing facial mask smells and feels exactly like one of my previous favourite masks from Tata Harper (this mask does an equally amazing job and I feel more comfortable using it knowing it was handmade in small batches in Canada).

All good things to say!!
– Sarah L
Thank you so much to Sarah for all her kind words and for taking a chance on Grounded Sage Skincare products! ❤️