QUESTION:
The following question was asked by a radiant rebel in our community group:
"Why are my forehead and skin are still congested despite using only Grounded Sage products?"

ANSWER:
Great question!
Bumps on our forehead – specifically, skin congestion, is multifaceted and can be triggered by a wide range of things (just like most skin concerns).
When we look at congestion we need to look at 3 things:
Sebum (our skin's natural oil)
Clogged Pores
Products (and anything else "external" our oils and pores are exposed to)
Sebum
Sebum is affected by hormones and genetics. Hormones are something we can support so making sure hormone imbalances isn't pumping out any more oil than our genetics already dictate is key.
Sebum also becomes sticky (and pore-clogging) when it's damaged (for example, when exposed to enough UV rays) so protecting our natural oils (the ones we actually want on our skin as they keep hydration in) from UV damage through sunblocking ingredients (zinc and titanium dioxide) and providing antioxidant support (so the oils don't get damaged as quickly) is key.
Sebum can also be damaged and become pore-clogging if we're stripping it off our skin each night – major no-no! Using a cleanser that leaves your skin feeling clean but not dry or tight is key.
Pores
Now let's look at pores…
Pores that are more prone to congestion can be…
poorly lubricated (hydrating skincare can remedy this*)
misshapen (either from developing that way in the first place or due to damage to the skin)
narrow (genetics)
The walls of our pores shed skin cells (we don't just shed skin cells on the surface of our skin), so it's important to find a good skincare balance that applies the removal of EXCESS (and only excess) skin cells from the surface of the skin as well as inside our pores if congestion is a problem for us.
BHAs and AHAs help tackle the skin cell issue through exfoliation, however, BHAs are typically irritating to the skin and cause inflammation. This inflammation swells and (temporarily) reduces the amount of room in our pores, making the area for oil and debris to escape narrower – bad news when we want to keep our pores clear.
Some may tolerate BHAs in their skincare but tread lightly. When in doubt, start with AHA products made for sensitive skin and move from there. AHAs can be found in several of our products (fruit enzymes like pineapple, pumpkin, lemon, sugar maple, etc).
Good AHA options for tackling congestion:
* and an extra note about hydrating ingredients – if someone's skin is severely congested, hydrating ingredients may have a hard time absorbing through the layers of build-up. The solution for this is to go with the lightest most "Water-based" hydrator you can (for example, Hydration Mist) as well as a really good exfoliating session if your skin is agreeable to it (I could write a book on exfoliation… so I'll leave it at that for right now – feel free to ask any follow-up questions here).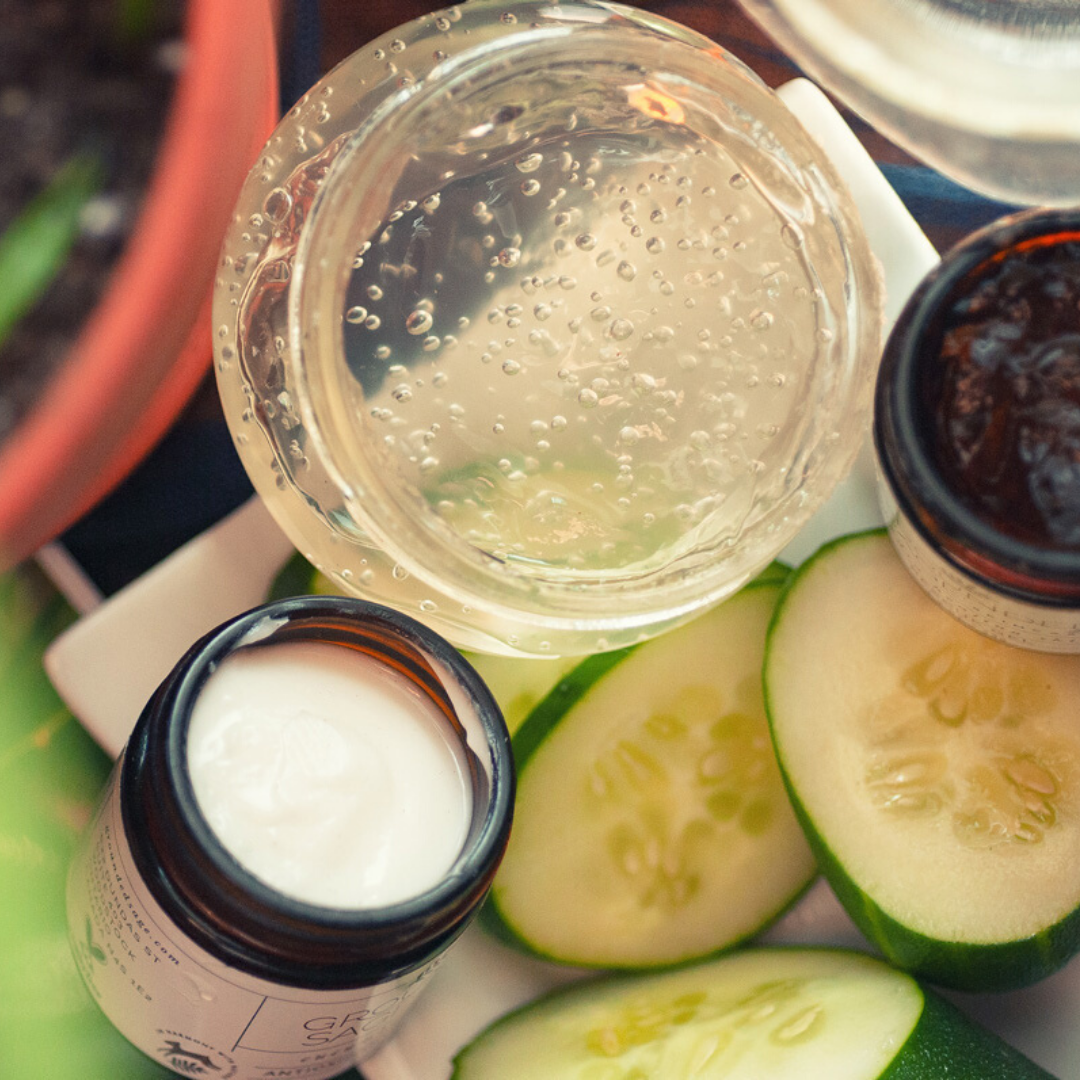 Products
Finally, let's look at how products fit in.
Above I mentioned why we need need to avoid our skincare products causing inflammation (sidenote: the majority of conventional oily skin and acne products have inflammation-inducing ingredients!).
I also covered why AHAs are important in a routine that's focused on clearing congestion.
Lastly, we need to talk about ingredients that are rich verse light. I use a lot of rich ingredients in my skincare because most folks come to me with lipid barrier issues (rich ingredients help protect our lipid barrier AND provide building blocks for repairing it). Some of these ingredients include:
shea butter
coconut oil
cocoa butter
You'll want to skip products with these ingredients for now and instead focus on lighter ingredients that can support our skin's natural protective barrier without being too heavy for congestion-prone skin. If you're experiencing congestion, opt for our lighter products (that are free of plant butters and heavier oils).
Great choices for a congestion-free routine including:
What is "light enough" for your skin will be different from other folks, so typically I suggest starting on the richer end (because excess oil can be triggered by a depleted lipid barrier) and moving lighter if need be. The products listed above are the lightest in our current line up.
Putting it all together
My best advice is to focus on supporting your lipid barrier with:
Focusing on those 4 things will help your skin start to clear itself assuming other lifestyle factors aren't also contributing to congestion. Think they might be? Check out these resources.
I can also review your routine inside our private community (join here) to see if your current products are encouraging more congestion or not, as well as help troubleshoot issues around hormonal support, UV protection, proper exfoliation, etc.
I hope that helps,

P.s. Looking for our skin mapping (acne face map) graphic? You'll find it here.