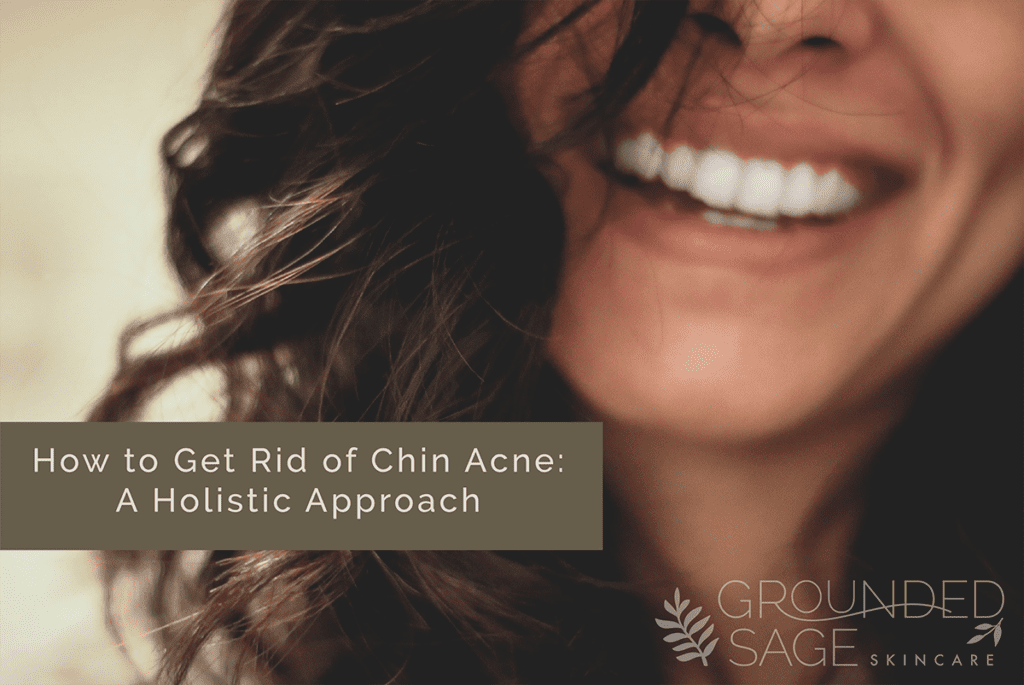 In this post, I'm answering the question:
"How do I get rid of chin acne breakouts that keep coming back each month?"
Cyclical breakouts, especially those in the chin and jawline area point directly to our hormonal cycle – which includes the increase in inflammation in our body that happens at this time as well as the change in our sebum (our skin's natural oils get stickier during this time).
The best thing to do during this time when it comes to skincare is to focus on products and ingredients that are super calming, hydrating, and gently increase in the number of enzymes you're using. I like to cover all 3 of those bases by using the Pumpkin Enzyme Mask as my nighttime moisturizer. I also use the congestion protection mist or vitamin c serum as my hydrator in the morning for a couple of days in a row when I know it's "that time" in my cycle.
Looking for a complete routine? You'll find a simple step-by-step skincare routine to combat hormonal acne breakouts on your chin, jawline, cheeks, etc. below.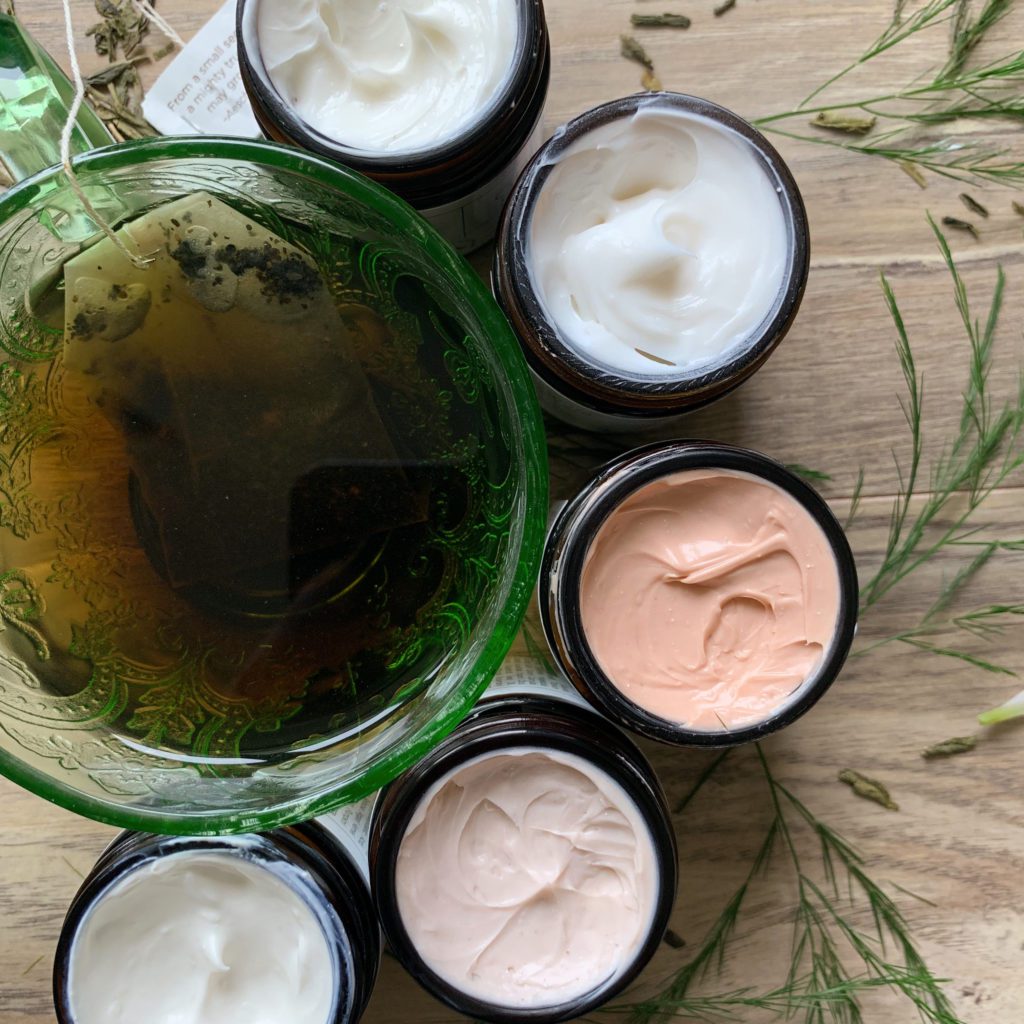 Hormonal Acne Skincare Routine
Beating monthly hormonal acne breakouts with a natural, simple skincare routine
The routine below focuses on combating sticky sebum, dead skin cell buildup, and keeping inflammation at bay (inflammation reduces the amount of space in our pores which can lead to congestion, breakouts, and of course also leads to redness, sensitivity, and can slow down healing – which can lead to scaring).
Each product has a specific purpose and was included either in the daytime or nighttime steps based on how the ingredients in them work with the other products, as well as taking into account the natural rhythms of our skin and what our skin is typically exposed to.
The Products
First, let's just look at the natural skin care products in this routine, then we'll discuss why we're using each one so you know the theory behind the recommendation.
Morning:
Evening:
Switch to this routine 2 weeks before your period starts – though feel free to use this routine all month long if you find it works for you!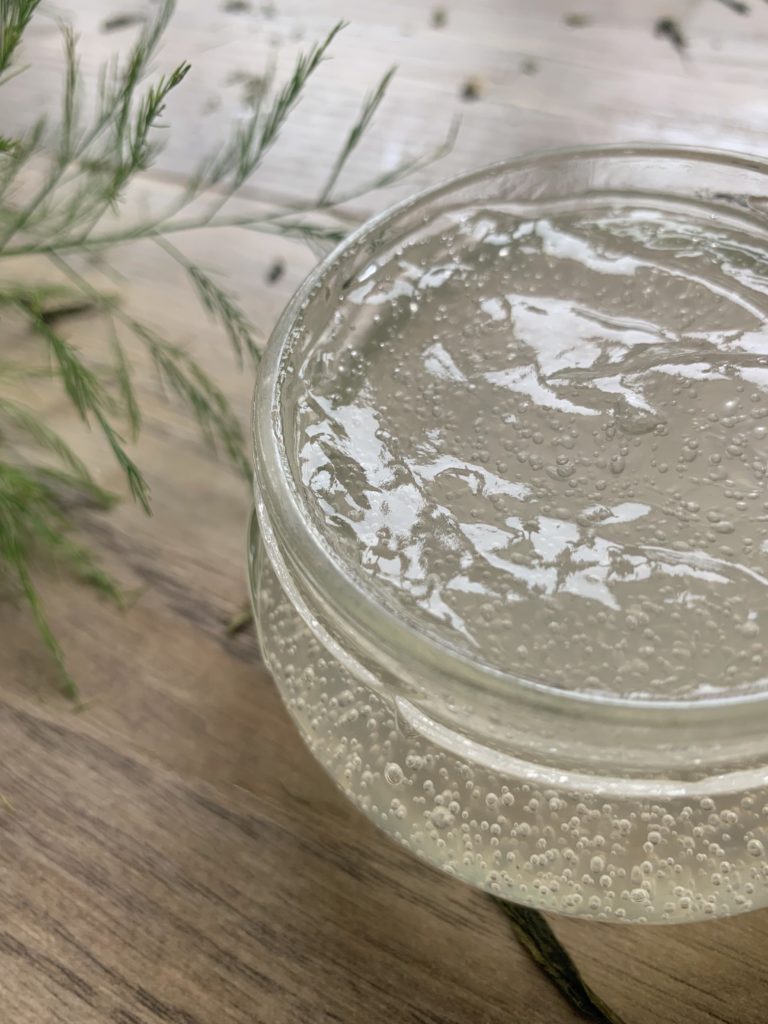 The Details: How to create a skincare routine that works for your skin
Keep reading to find out why each skincare product was included in the hormonal acne routine I shared above. The details below will help you develop a skincare routine that works for your skin if you need to (or want to) substitute any of the products.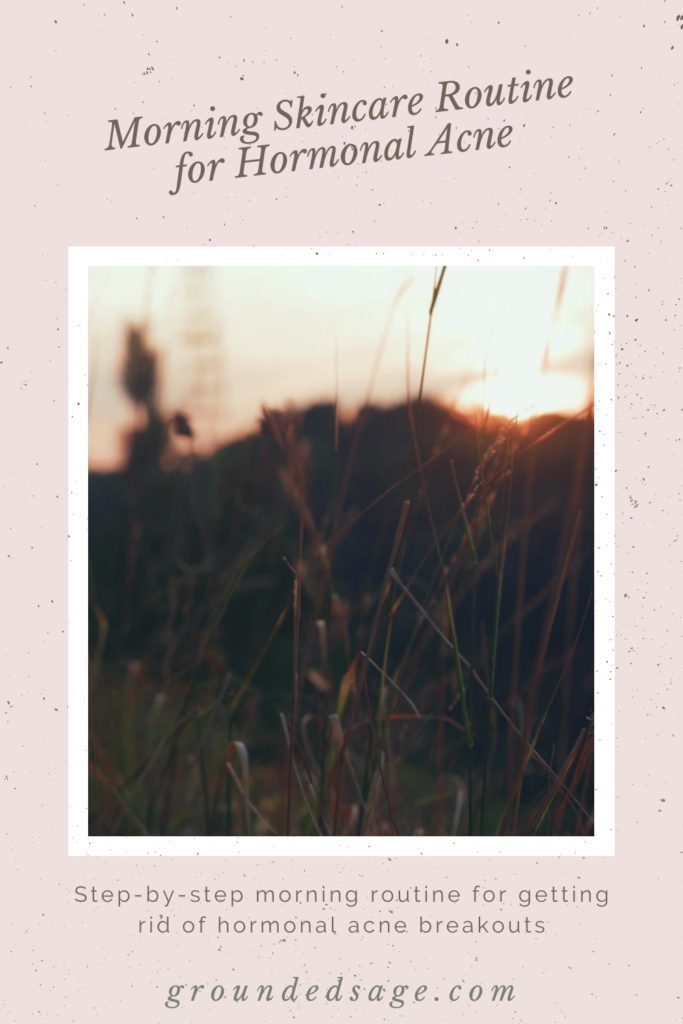 How to Build a Morning Routine for Acne-Prone Skin:
Step 1) Wash your face with a super gentle cleanser with AHAs (alpha hydroxy acid)
Step 2) Skip the drying toner and instead use an antioxidant-rich (anti-inflammatory) congestion-busting hydrator:
Step 3) Apply a protective, hydrating, calming moisturizer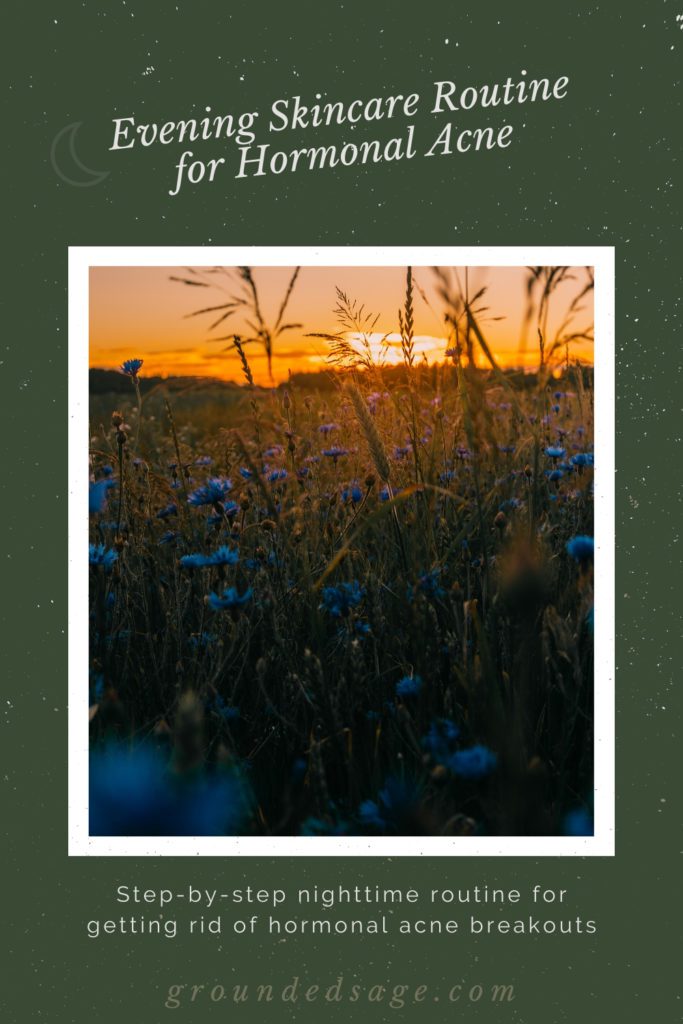 How to Build a Nighttime Routine for Acne-Prone Skin: The Double-Masking Approach
This evening routine uses a double masking approach to infuse as many helpful, acne-clearing ingredients into our skin as possible (without overwhelming it and creating more congestion). Double masking overnight treatments are a simple way to work beneficial masks into your routine without having to waste a bunch of time sitting around with a mask on!
Step 1) Wash face with a gentle cleanser that has AHAs and can tackle pollution, makeup, and daily buildup.
Step 2) Tackle any moisture loss that happened throughout the day with an acne-fighting hydrator
Step 3) Support skin with a resurfacing, gentle, light moisturizer that doesn't skimp on probiotics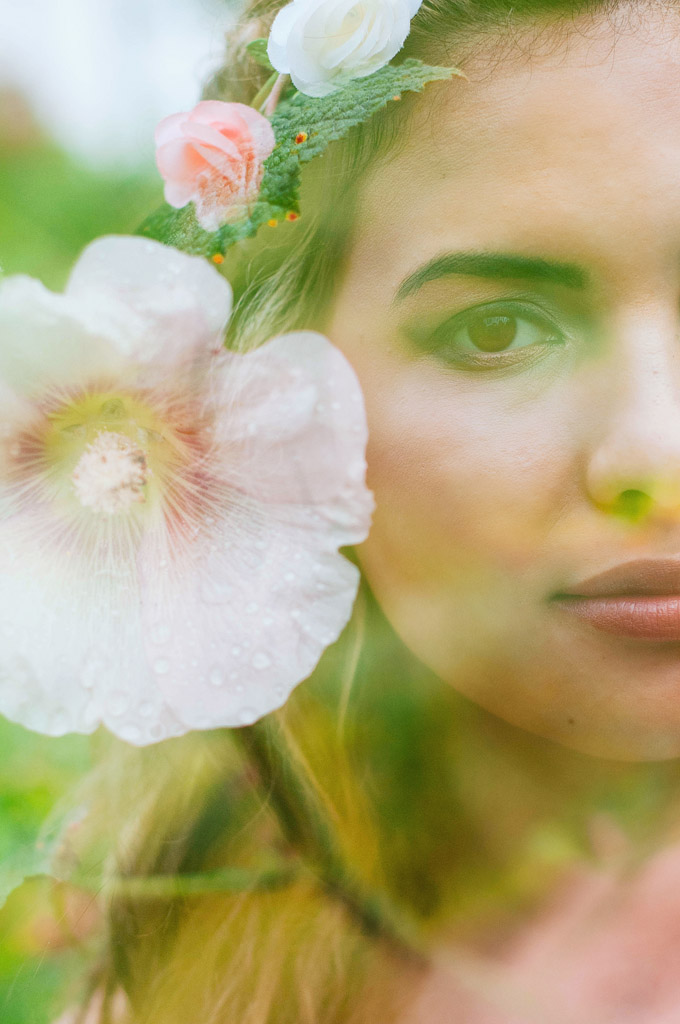 Weekly Treatment For Acne Prone Skin
Last, if you'd like to include some weekly maintenance into your routine (and give your skin a big dose of congestion-busting enzymes), use Congestion Protection AHA Mist (as your hydrator) as needed. Apply it after cleansing and before any other products and leave it on.
This AHA Mist great to use as a weekly treatment to keep congestion at bay (though can be used more often if you're skin isn't sensitive and you have a lot of congestion to breakdown). If your cycle is consistent, start using the mist 10-14 days before your period starts, applying every other day. After this 10-14 day period, switch to a weekly or bi-weekly application, depending on how sticky your cells are!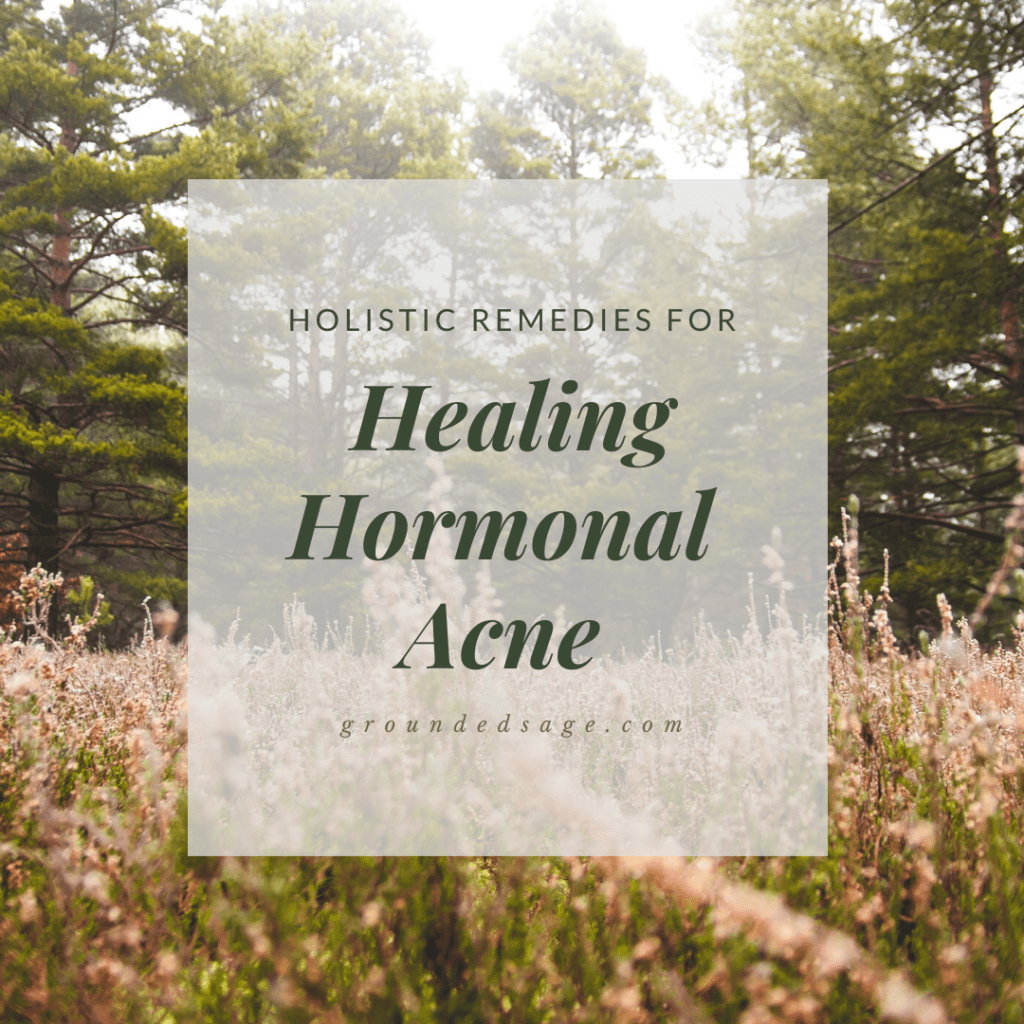 Hormonal Acne Holistic Lifestyle Remedies
To really get a handle on monthly breakouts though, you'll need to focus on internal support for your skin as well (a low inflammatory diet, etc).
For me, this means doing my best to avoid foods that are inflammatory for me (processed sugar, dairy, yeast, etc), and not skimping on my zinc supplement.
Previously, for me it meant seeing a naturopath to get to the root of things, taking a chaste tree supplement, and figuring out ways to manage chronic insomnia and poor sleep.
The internal supports that you need will vary but a variety of whole, plant-based foods (think root veggies and greens), getting as much sleep as your body needs, drinking lots of water (and dandelion root tea), and slowing down will definitely help. 
For further help with inflammation and breakouts that flare up due to hormonal spikes, check out these additional resource links:


Rather listen to this post?


Pin for later: