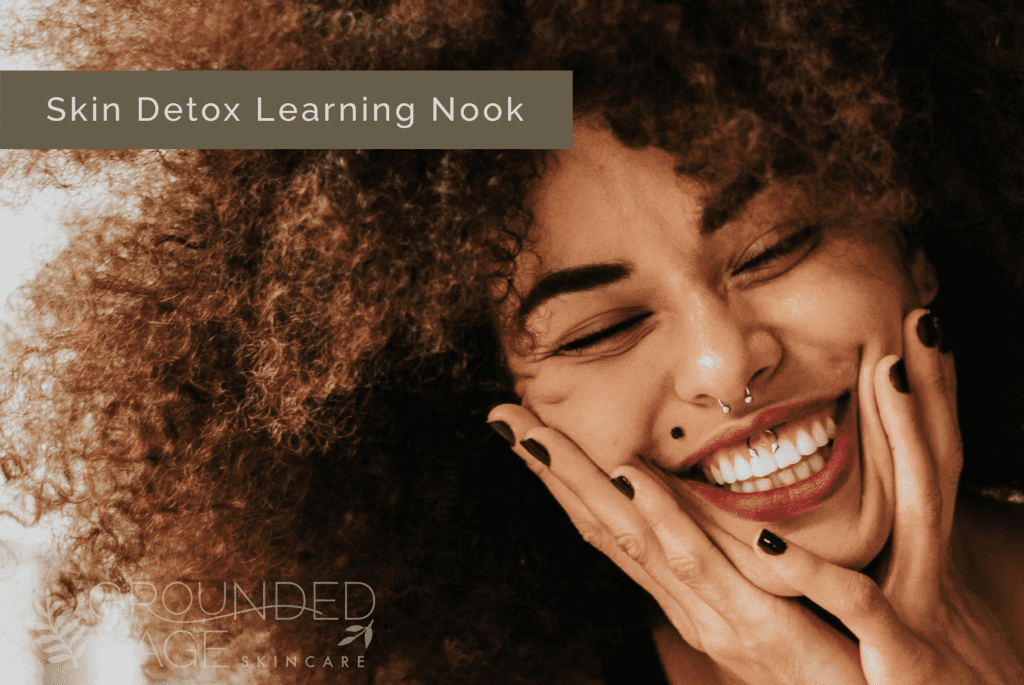 Starting your skincare journey with a skin detox has several skin-changing and health-provoking purposes! From ridding your skin of toxins to moving your skin forward in its healing journey, detoxification is one step that almost everyone finds themselves needing from time to time – especially those who are new to green beauty products.
Many people will turn to our detox skincare products and routine kits when they are frustrated that no matter how well they eat, what they use, or what they take, their skin still seems to have a mind of its own.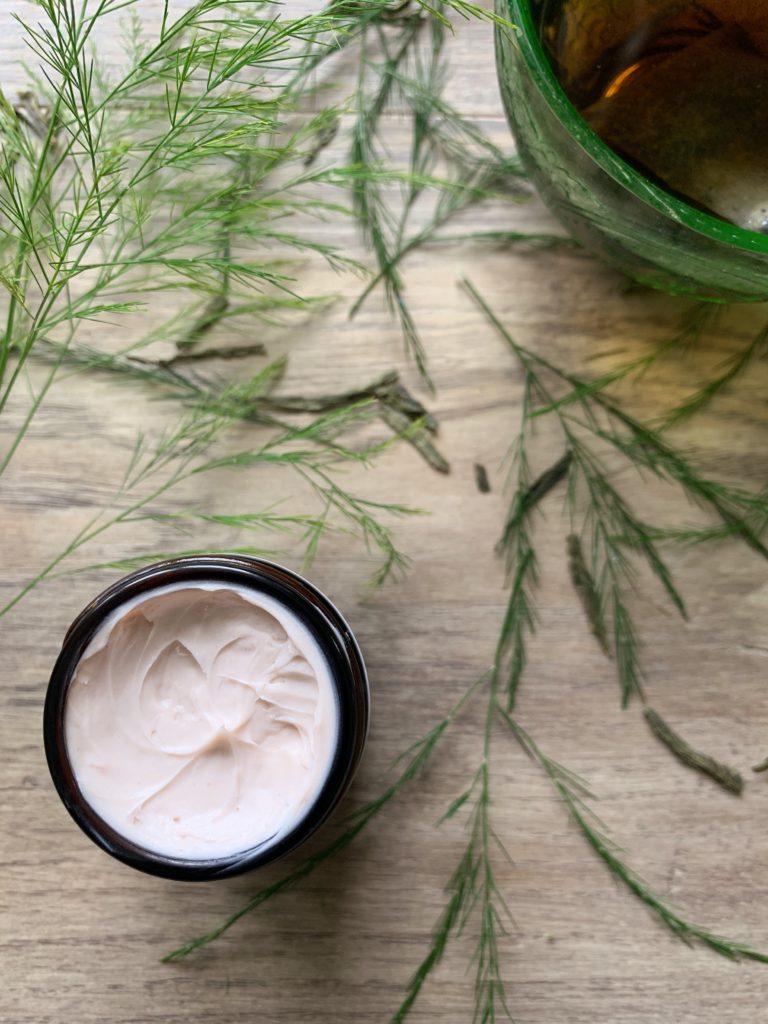 Daily Detox Facial Moisturizer – learn more here.

HOW EXACTLY DOES ONE RESET THEIR SKIN?
Simply put, with a skin detox.
More specifically, a Grounded Sage skin detox entails:
Getting back to basics: simple, straightforward skincare
Focusing on clean, pure, holistic, and organic ingredients
Nourishing the skin with a balanced, complete routine
Support our skin with the most powerful detoxifying ingredients nature has to offer
Guiding the skin back to a calm, soothed, relaxed, irritation-free state
Purging build-up from congestion-inducing products, routines, or environments
Ridding the skin of issues caused by common routine mistakes or previous product choices
Essentially, a skin detox is the first step in correcting any previous actions that have resulted in our skin being unable to achieve a healthy, clear, and naturally radiant complexion.
Want to learn more about the Grounded Sage approach to resetting the skin? Check out our 30 day detox challenge here.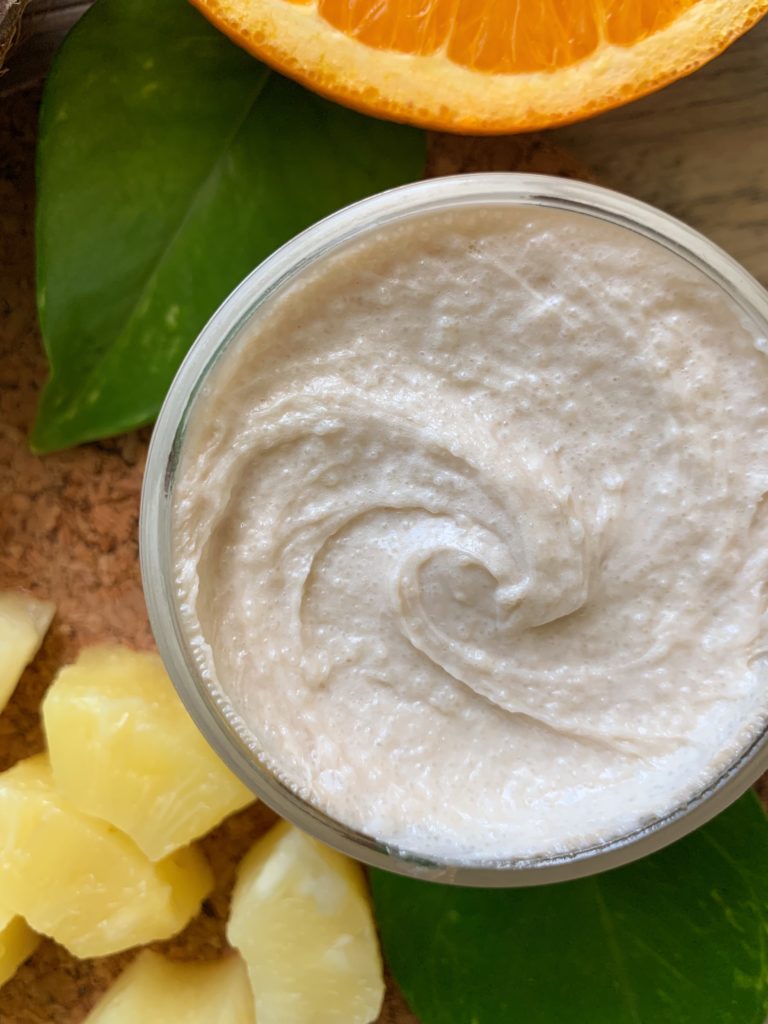 Pineapple Facial Scrub – learn more here.

HOW DO I KNOW IF I NEED TO RESET MY SKIN?
Knowing how to truly support our skin and set it up for its best year yet can get a bit confusing – but it doesn't have to be.
If any of these questions are crossing your mind …
"Am I doing right by my skin?"
"Should I keep doing what I'm doing?"
"Do I need to change things up?",
"Is it time to see what's working for other people with similar skin to mine?"
… know that resetting your skin with a detox can answer all of these questions – and more!
Here's the deal- you know your skin best, but what you might not realize is that actions we take every day can have a major, accumulative effect on the health of our skin. Some of those actions move our skin closer to healthy, happy skin. Other actions make it harder for our skin to find balance and achieve that healthy glow!  The key is figuring out which actions are moving us in the direction we want to go, and what actions are keeping us stuck (or worse, moving us backward). Resetting your skin can help you figure this out. In fact, without resetting the skin, the answers are cloudy and don't come quickly. The last thing any of us want is to fight through confusing reactions and past mistakes to find out the truth.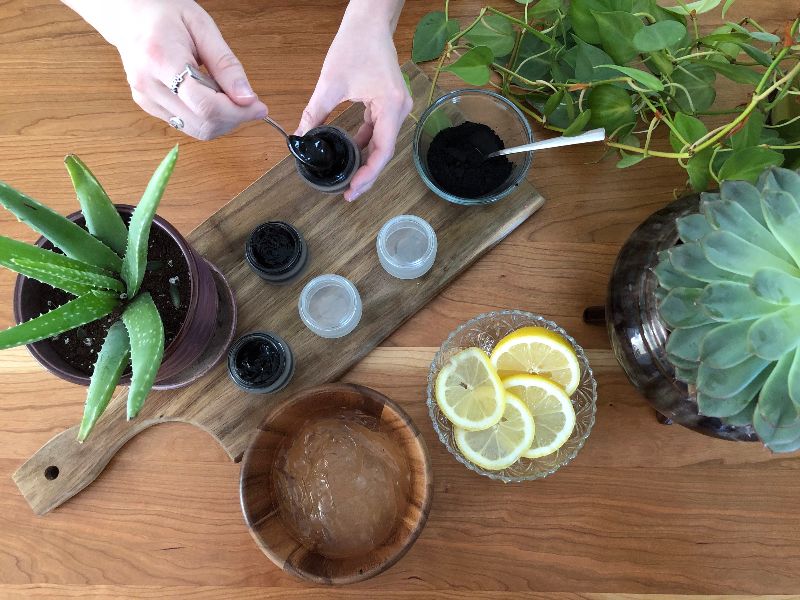 Activated Charcoal & Lemon Detox Facial Mask – learn more here.

More Questions Answered
Detox Breakouts
Other Detox Articles